The Aesthetic Enthusiasts
Welcoming the next Brighspot Market, Txture is releasing the new season collection called The Aesthetic Enthusiasts (Manfred Cavalier, Warhorse Scratch Light Tan, Warhorse)
The presence of the collection has claimed the consistency to make fine shoes. With three new design boots, Txture have establishe the mix of aesthetics and the durability. As mentioned, this collection presents boots with three different types. They have Pull-Up, Light scratch, and brush-off leather for upper, mixed with high density Diamond rubber and leather outsole. Goodyear Welt is used for the construction that makes these boots long lasting without neglecting the aesthetics each product carries.
The Aesthetic Entusiasts series is the collection you cannot miss. Find them at the Brightspot Market 7-10 June 2012.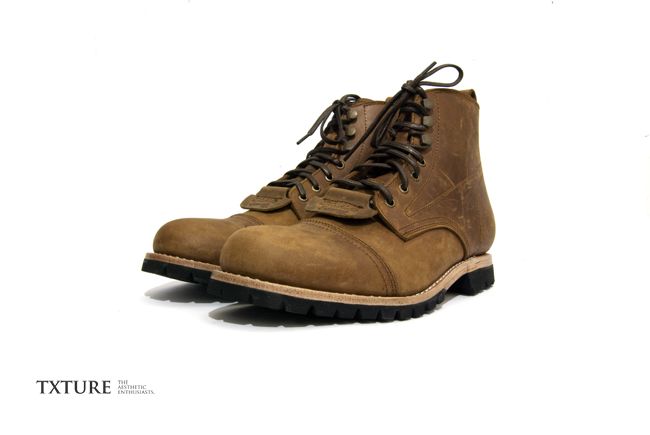 Specification
Upper: Pull Up leather (warhorse), Brush Off Leather (Manfred)
Linning: Cow Leather Linning full
Cupsole: Cow Leather full
Insole: Vegetable Natural Leather
Outsole: Italian Vegetable Natural Leather with radial outsole and rubber pad for Manfred Cavalier
Lace: String wax, and also including extra laces for every art.
Construction : Goodyear Welt construction (1yr warranty)"] Price: IDR 1.680.000, ( USD230.00)"