The four-year journey has built an identity and improved the art of shoe making. Taking "The Aesthetic Enthusiasts" as its new tagline, definitely has its own stance not only to provide the quality shoes, but also to carry the style at its highest level.
Every product of Txture is made using the best materials and best craftsmanship. High grade leather, imported outsole leather, and Goodyear-Welt construction are some of the names
Manfred Studed with Dainite sole from England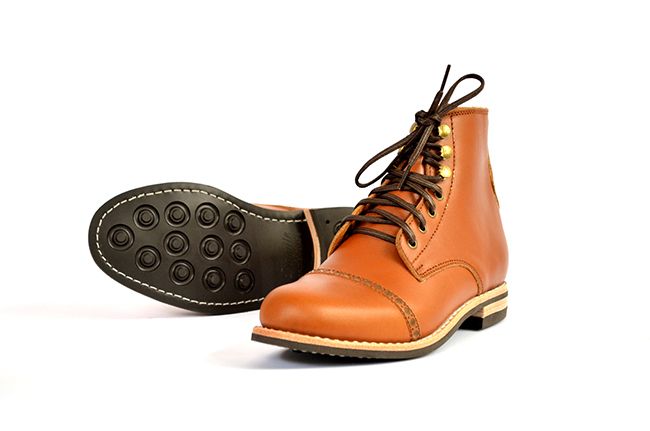 Txture launches the latest lines of its products including the ones using Dainite Sole; a well-known British-made sole. Dainite® Sole is an established England sole brand. Appeared in 1901, the original design has been very popular for its classic and high-class style. It provides you the comfort as well as the grip in all conditions while not attracting or storing dirt.
CADENON CONSTRUCTION


Txture applies the new construction named Cadenon; a dialectal word from Vicenza
that stands for a handmade construction
characterized by a leather welt
placed outside from the upper sole and by three stitching on the sole that creates a little chain. This type of construction is designed to last long. It is the commitment Txture always tries to give to the true aesthetic enthusiasts.